The winners of the Domotex 2020 Carpet Design Awards  
The winners of the 15th Carpet Design Awards have been announced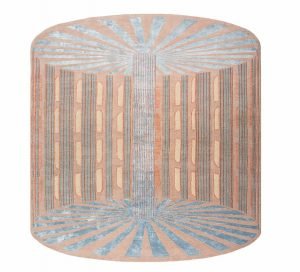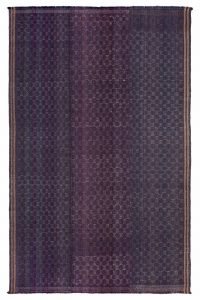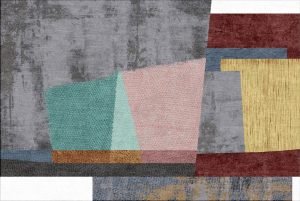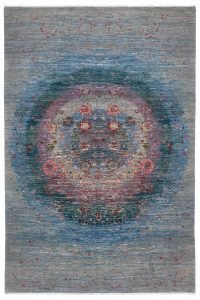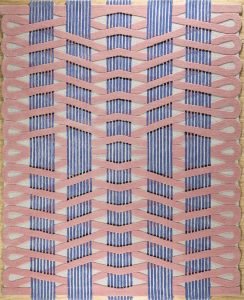 onCategory 1: Best Studio Artist Design
–
Original small scale production design from an artist or designer
Giovanni
Manufacturer: Floor_Story
Based on an original ceramic, this rug brings the artist's unmistakable style and sense of joy to life through painterly colour layups, fill scribbles and graphic lines. The bold, cartoonish look is enhanced by the unconventional and carefully delineated shape.
Category 2:Best Modern Design Superior
Original contemporary designs showing optimum use of materials
Stairmaze
Exhibitor: Jaipur Rugs Company
This rug reflects the beauty of the UNESCO World Heritage Site Jaipur, particularly the intricate designs gracing the subterranean architecture of the city's step-wells. Differing pile heights accentuate the delicate tracery of the ornamentation, giving the floor covering a beautiful sense of depth.
Category 3: Best Modern Design Deluxe
Original contemporary designs showing optimum use of materials
Strati
Exhibito: Jaipur Rugs Comany
Haphazard elements settle side by side to form a coherent story in this rug. Strati belongs to the Aakar collection; Aakar means shape in Hindi and encapsulates the idea of putting various forms in distinctive colours together to construct a rug where the sum is greater than its parts.
Category 4: Best Transitional Design
A new rug that interprets traditional designs for a contemporary audience
Shehnameh
Exhibitor: Lila Valadan
This unique wool and silk one-of-a-kind artwork perfectly fuses the design of classical Tabriz rugs and an artistic interpretation of Rostam's Seven Labours from the epic 12th century poem Shahnameh. This piece features 100% organic wool and silk and 100% natural dyes to create a rug at one with nature.
Category 5: Best Flatweave Design
Original rug design demonstrating the flatweave technique
Sixth Sense
Exhibitor: Lila Valadan
Almost forgotten weaving techniques have been reinterpreted from old artefacts. Man's soul searching begins with the realisation that the world is an illusion created by the five senses and beyond is a subconscious level of awareness.
Category 6: Best Collection
Contemporary Traditional or Transitional design collections demonstrating a common theme
Jaipur Wunderkammer Collection
Exhibitor: Jaipur Rugs Company
An Italian designer has been inspired by the UNESCO World Heritage site of Jaipur, Rajasthan to create a graphic collection that represents a phantasmagorical vision of India and highlights the mystifying charm of the Pink City.
category 7: Best Interior
A high-end customisation project or rug installation demonstrated with high quality images
Home Dana
Exhibitor: Rug Star by Jürgen Dahlmanns 
Rugs from India and Afghanistan are displayed in a newly renovated 1970s apartment with low ceilings on the 36th floor in Millennium Park, Downtown Chicago. The designer was aiming for 'emancipated eclecticism' which is echoed in the rug selection.
Category 8: Best Modern Design Select
Original contemporary designs showing optimum use of material
Fresco
Exhibitor: Knots Rugs
Part of a collection entitled Your Floor is the Canvas, this rug uses 44 colours and is the result of a collaboration between a design company and a museum. Layer upon layer of imagery adapted from the museum archives mix Gothic, Classical and Pop aesthetics to unique effect.