Abc carpet & home USA annonces with step Label for social responcebility
abc Carpet & Home has announced a partnership with the label STEP to fulfill social responsibility Step One which is a non-profit organization dedicated to establishing fair wages in the carpet industry. Better environment conditions in the industry are ABC Carpet and the first major retail partner of the label STEP in North America.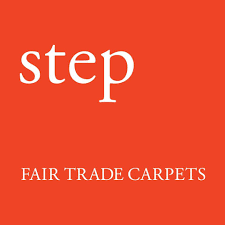 ABC selects vendors who respect the company's values ​​in maintaining sustainable practices and supporting its weavers and communities around the world. As a brand that works with manufacturers in Morocco, Turkey, Afghanistan, Pakistan, India and Nepal, Label STEP will visit vendors and vet all aspects of their work environments and employees' quality of life, from air-ow and lighting, to ensuring access to necessary resources. Label STEP is the fair trade non-profit organization committed to the wellbeing of weavers and workers in the handmade
The Label STEP Standard contains the most comprehensive fair trade rules of the carpet industry
Label STEP can look back on 25 years of experience in monitoring and improving working conditions in carpet production. This know-how and experience is condensed in the Label STEP Standard, which provides the most comprehensive and strictest social and environmental guidelines in the carpet industry.
Adapted to the production circumstances – from work at home to small workshops and loom shed, larger manufacturing plants to more mechanized factories – Label STEP monitors up to 90 specific compliance criteria that need to be met or aspired to. These can be summed up in ten ground rules for fair trade in handmade carpets:
Only dealers who commit to these fair trade standards throughout their entire line of handmade carpets are distinguished with the STEP label.
Independent inspectors verify both the compliance to fair trade standards and the initiation of improvements. This is overseen by local staff STEP offices operated in all major carpet producing countries.
Learn more about the Label STEP Standards →
Weaver Empowerment
Besides verifying compliance with STEP standards through rigorous auditing, STEP actively supports producer improvements while empowering weavers and workers through educational programs that cover such topics as health and safety and financial literacy. Through these combined efforts, STEP reinforces industry sustainability and helps preserve centuries-old artisanal skills.
carpet industry Label STEP is more than just a label. To address the complex issues of the handmade carpet industry at their roots, it takes a solutions-based approach. Founded in Switzerland in 1995, STEP is committed to the wellbeing of weavers and workers in the handmade carpet industry. The non-profit organization's comprehensive fair trade standards encompass universal human rights, including the prohibition of child labour; working conditions; fair wages and eco-friendly production. Certified STEP Fair Trade Partners commit to independent audits throughout their supply chain. STEP actively supports producer improvements while empowering weavers and workers through educational programs that cover such topics as health and safety and financial literacy. Through these combined efforts, STEP reinforces industry sustainability and helps preserve centuries-old artisanal skills. STEP is the only non-government