Paul De Cock resigns as EPLF-President New President of Mohawk Industries' Flooring North America Segment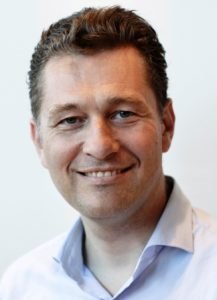 Paul De Cock (Unilin), President of the EPLF European Producers of Laminate Flooring e.V. (Bielefeld/Germany) since last May and member of its executive board since 2014, resigns from his office with immediate effect. De Cock (45) has been promoted within Mohawk Industries, Inc., Calhoun (Georgia, USA), to which the Unilin-group (Wielsbeke/Belgium) belongs since the 2005 acquisition, to become President of the company's Flooring North America segment. Mohawk Industries call themselves the world's largest manufacturer of floorcoverings. The group's products cover all common floorcovering materials ranging from ceramics and hard flooring to resilient flooring and carpets.
Paul De Cock knows the business in North America quite well: From 2005 to 2009 he successfully managed Mohawk's North American hard surface business as President and contributed to the American holding's global expansion after he returned to Europe. Recently he supervised the acquisition of Godfrey Hirst, the largest carpet manufacturer in Australia and New Zealand, and the subsequent consolidation with the Mohawk-owned distributors in those markets.
EPLF-Vice-President Max von Tippelskirch (Swiss Krono Group), Eberhard Hermann (Classen-Group), member of the executive board and convenor of the technical committee, and the association's managing director Peter H. Meyer congratulate their leaving colleague. Tippelskirch: "This is a fascinating challenge for Paul De Cock. There are only very few comparable key positions in the global flooring industry. We are thankful for his co-operation and are wishing him the best of luck." Eberhard Herrmann joins in and Meyer adds: "Our plans for 2019 were still agreed upon together with Paul De Cock. His resignation doesn't influence our objectives. In coming June we will celebrate the EPLF's 25th anniversary. Then the General Assembly will elect a new President and complete the executive board.