Beaulieu Flooring Solutions ups capacity at JUTEKS Russian Vinyl Rolls plant
New production line will extend current capacity
JUTEKS plant in Russia celebrated 10-year anniversary in 2018
Branded vinyl roll collections produced in Kameshkovo for Russian Federation, CIS countries, Turkey and Middle East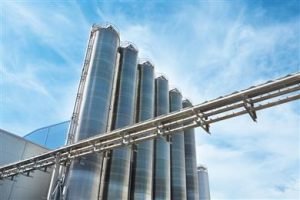 Wielsbeke, Belgium – December 18, 2018 – Beaulieu Flooring Solutions* (BFS) is set to increase production capacity for Vinyl Rolls at its JUTEKS Russian plant. The addition of a second production line, scheduled to come on stream in Q2 2020, will also create new job openings.
The JUTEKS Russian plant is one of the most modern manufacturing facilities for vinyl rolls in the world, with a current production capacity of over 30 million square metres per year and a first-class, in-house laboratory. From its location in Kameshkovo, Vladimir region, a wide network of distributors serves customers in the Russian Federation, Ukraine, Belarus, Kazakhstan and other CIS countries, as well as in Turkey and the Middle East.
JUTEKS is one of the biggest vinyl roll producers in the region. Its products are based on high quality raw materials and are valued by customers for their unique designs and balanced price to quality ratio. The plant produces a variety of Vinyl Roll products for different market segments.
Since acquiring the JUTEKS Russian plant in 2012, Beaulieu Flooring Solutions has invested in supporting manufacturing capabilities with a local design studio for the creation of regionally-tailored designs, the acquisition of a local distributor, and an extensive warehouse complex for raw materials and finished products. New warehouses were opened in Saint-Petersburg, Russia, and in Astana, Kazakhstan in 2018.
Jure Zupin, Managing Director JUTEKS Russia, comments: "Vinyl Flooring continues to be one of the top choices for floor covering in our countries. The combination of very user-friendly properties with beautiful designs, colours and textures, makes it the preferred choice of flooring for all spaces in our life."
James Neuling, Vice President Beaulieu Flooring Solutions, adds: "The decision to invest in more capacity at the JUTEKS Russian plant is a great way to mark its 10-year anniversary and also our confidence for the future. Beaulieu Flooring Solutions' expansion and investment push is at full speed. In 2018, we increased our capabilities with two new flooring companies – Beaulieu Canada and Beaulieu Australia – and we're very enthusiastic about announcements on the horizon for 2019."
*Beaulieu Flooring Solutions is a worldwide leader in wall-to-wall floorcoverings and one of Beaulieu International Group's (B.I.G.) three business units.