DOMOTEX- World's 24 Carpet Design with Two Indian carpet Designs reach the final round of the 2018 Carpet Design Awards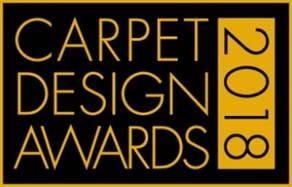 Hannover. The finalists in the 2018 Carpet Design Awards have been selected: 24 designer carpets with 2 indian carpet design ,Choudhary Exports (IN), Jaipur Rugs Company, (IN) have made it to the final round of the international competition for outstanding carpet design. A jury made up of experts from the design professions and the carpet industry has selected three exclusive carpets in each of eight categories, out of a total of 265 entries from 16 countries. The winners in each category will be announced at DOMOTEX on 13 January 2018; the prize award ceremony takes place in Hall 9. The Carpet Design Awards are highly regarded within the international carpet industry and form the centerpiece of the presentation of modern, hand-made carpets and rugs at DOMOTEX.
The keynote theme for DOMOTEX 2018 is UNIQUE YOUNIVERSE, which
was chosen in response to the growing need to offer the customer personalized products and services. The Carpet Design Awards have also been refreshed this year to reflect this trend, with two new categories added:
"Best Interior" (f
urnishing project or carpet installation that prioritizes personalization)
and "
Best Communication" (successful marketing or branding campaign).
The eight categories in the competition reflect various manufacturing methods, price levels and design concepts, so that they also represent different retail concepts and market segments targeted by the carpet industry.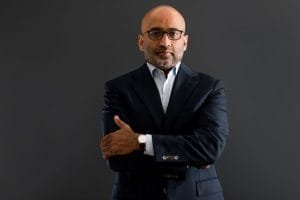 Michael Mandapati, jury chairman, carpet expert as well as founder and president of Warp and Werft, New York.aption
"Rugs that move me are difficult to describe with words. While I have a deep appreciation for individual formal elements like material, weave, pattern, color, and texture, I am most captivated by a rug when those elements come together in such a way that something greater than the sum of its parts is expressed. I often refer to this as 'the soul of a rug'. It's not a technical thing, but much more about how the rug communicates on an experiential level. The process of jurying the Carpet Design Awards was an enjoyable and exciting experience as it gave me the opportunity to get a handle on the pulse of the rug industry today", said Michael Mandapati, jury chairman, carpet expert as well as founder and president of Warp & Werft, New York. In the course of the selection process, entries were assessed on design and design concept, materials, execution, texture and quality, as well as sustainability and brand building. You can find an overview as well as illustrations of the carpets nominated by the jury here.
All 24 carpets going into the final round will be on display throughout DOMOTEX, at the new "Framing Trends" showcase in Hall 9, where innovative design and interior furnishing trends will be featured with creative flair under the tagline UNIQUE YOUNIVERSE. Visitors to the trade show are also invited to choose their personal favorites. A special trophy for the most popular carpet will be awarded at the end of DOMOTEX.
Presented in association with the trade journals HALI and COVER, the Carpet Design Awards are now in their thirteenth year.
Categories and nominated carpets and designs:
Category 1: Best Studio Artist Design
Original small scale production design from an artist or designer

Entries from non-exhibitors are also welcome!
·
POUDRE, Atelier Février (FR)
·
ANIMAL MASK, EDITION OF 3 PIECES, Christoph Hefti Rugs (CH)
·
RUG_01 GOLDEN FADE, Salem van der Swaagh (DE)
Category 2: Best Modern Design Superior
Original contemporary designs showing optimum use of materials
·
PATTERN MIX 10, Galleria Battilossi (IT)
·
SNAKESKIN 1, GABBEHS FLORA & FAUNA, Zollanvari (CH)
Category 3: Best Modern Design Deluxe
Original contemporary designs showing optimum use of materials
·
GATSBY GOLD, Hossein Rezvani Design OHG (DE)
·
BLOCKS NO. 03, SILVERGREY, Rug Star GmbH (DE)
·
GALMUS ATLAS MOUNTAIN, Soufiane Zarib (MA)
Category 4: Best Transitional Design

A new rug that interprets traditional designs for a contemporary audience
·
OTTOMAN COLLECTION DESIGN 3378AB, Art Resources Ltd. (US)
·
NEGIN TURQUOISE, Hossein Rezvani Design OHG, (DE)
·
NEW
CLASSIC REVERSE, TABRIZ, MIDNIGHTBLUE, Rug Star GmbH, (DE)
Category 5: Best Flatweave Design

Original rug design demonstrating the flatweave technique
·
MOROCCAN KILLIM, Bazar Du Sud (MA)
·
VAGUE HARMONY, Naziri OHG (DE)
·
FLUIDITY, BANEH KELIM, FLATWEAVES MINIMALIST, Zollanvari (CH)
Category 6: Best Collection
Contemporary traditional or transitional design collections demonstrating a common theme
·
CHAND LC COLLECTION, Choudhary Exports (IN)
·
ALASHT – COLLECTION, Edelgrund GmbH (DE)
·
MOVING LANDSCAPES, Mariantonia Urru SRL (IT)
Category 7: NEW: Best Interior
A high-end customisation project or rug installation demonstrated with high quality images
·
MEDITERRANEAN CAPO BOI, Mariantonia Urru SRL (IT)
·
SUNFLOWER HOUSE, Mariantonia Urru SRL (IT)
·
RESIDENTIAL APARTMENT FROM 1880. Rug Star (DE)
Category 8: NEW: Best Communication
A successful marketing or branding campaign demonstrated with high quality images
AMINI PROJECT, ABC Italia S.U.R.L. (IT)
MAGAZINE ADVERTISING, Edelgrund GmbH (DE)
INSPIRED (ARTISAN ORIGINALS LAUNCH), Jaipur Rugs Company, (IN)
1-
Michael Mandapati, New York / USA Founder and President of Warp & Weft, Chair Person
2-
Dr. Vanessa Brady, London / UK Interior Designer and Founder of the Society of British and International Design
3-
Wilhard Kühne, Dogern / D Carpet Expert and Buyer Möbelmarkt Dogern
4-Hadi Teherani, Hamburg / D Architect and Designer Hadi Teherani Holding
5-
Kustaa Saksi, Amsterdam / NL Visual Artist and Textile Designeromotex.de/pressservice