DOMOTEX-2019 INDIAN PALVILIAN INNAGRATE CONSUL GENERAL OF INDIA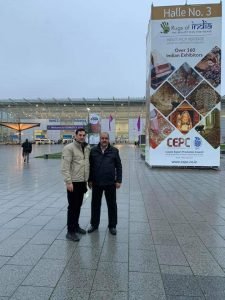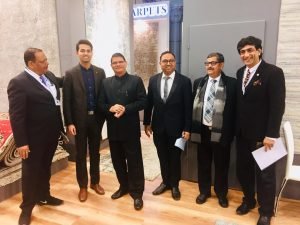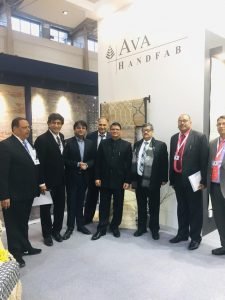 Germany Hannover domotex Shri. Madan said that this fair is very good and proud to do such Indian presence. Pavilions are showing carpet entrepreneurs from all over India. Considering the international demand, products have been displayed. There will be more demand for these Indian handmade rugs after this exhibition.
Cepc chiarmain mahaveer sharm said The Mahakumbh of the carpet started in Hannover, Germany today. 337 exporters from India, including 162 exporters under the banner of the Export Exporters Council, with an aim to promote the India's Cultural Heritage and Weaving Skills of Handmade Carpets and other floor coverings.
There was considerable enthusiasm among the exporters. The demand for various types of designs, colors, on Bharat Stallow is quite good. The huge crowd of importers were seen. Exporters expect a lot from this fair.
India's heritage of handmade carpet weaving has been recognized worldwide for its elaborate designs, intricate patterns,subtle elegance, and exquisite vibrant colours craftsmanship with a human touch. India has established itself as world's largest producer and exporter of handmade carpets in terms of value and volume with a heart winning workmanship.
according to council press release Around 85-90 per cent of carpets manufactured in India are being exported and India accounts to around 32% share in the global market of handmade carpets and other floor coverings of approximately US$ 4.50 billion. growth and accIndia exports rugs and carpets to over 70 countries including USA, Germany, Canada, U.K, Australia, South Africa , France, Italy, Brazil… of late to China.USA with 44% share followed by Europe 30% are traditionally the biggest and established markets of Indian Carpets. Germany,U.K, France being leading importers from Europe and have reposing confidence over the years.
The short film, which was shown above the wages of child laborers in the press industry of the press conference, and recently in the German industry, was widely criticized. A report was released by the Indian Government in it.
Journalists took this seriously and advised the Union Carbon Export Promotion Council to take effective action.