306 Crores Business & Enquiries Generated from 35th India Carpet Expo 2018 new delhi
Delhi. Carpet Export Promotion Council organized the 35th India Carpet Expo in NSIC Exhibition Ground, Okhla, New Delhi  from 8-11 March, 2018, with an aim to promote the Cultural Heritage and showcasexpo 300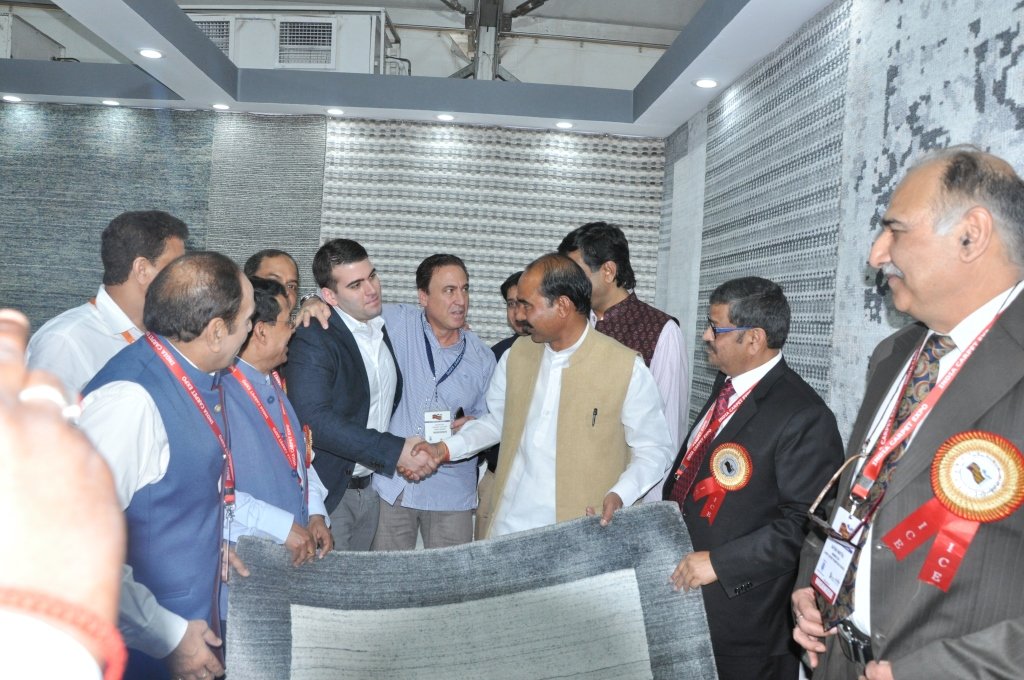 the weaving skills of Indian hand-knotted carpet artisans amongst the overseas hand-knotted carpet buyers.The Chairman of CEPC Mr. Mahavir Pratap Sharma, said  that on the spot business of Rs. 306.00 Crores were booked and over 2408 enquiries were received which will further generate business of approx.  Rs. 100.00 Crore in the 4 days Expo which shall be executed in the coming months. This expo will lead to opening up of new market opportunity for the industry and shall help small and Medium Indian carpet exporters in promoting their products to overseas countries. Eventually, this ongoing process, on a broader scale, is instrumental in projecting" Make in India Brand" in overseas markets. He further said India carpet expo is an ideal platform for International Carpet Buyers, Buying houses, buying Agents, Architects and Indian Carpet Manufacturers & Exporters to meet and establish long term business relationship. 60 countries participated in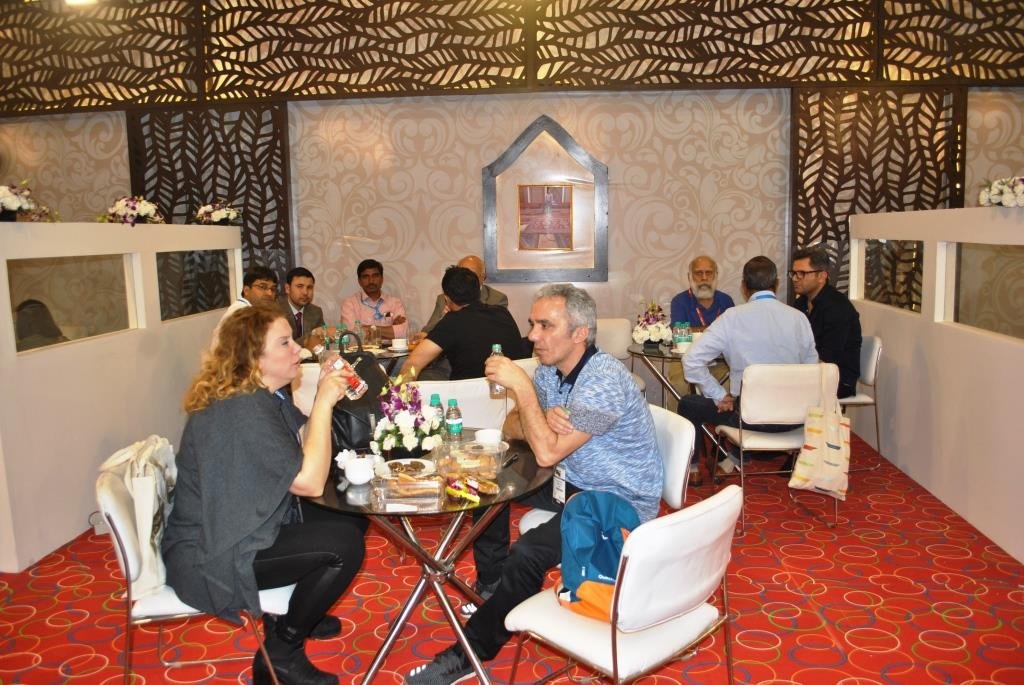 the expo.
 The Carpet Export Promotion  Council showcased  the products of more than 260 reputed small, medium and large manufacturer exporters from all over country viz U.P., Rajasthan, Haryana, Jammu and Kashmir, Punjab, Madhya Pradesh, Himachal Pradesh, Andhra Pradesh etc.  300 overseas carpet buyers visited the expo to generate business for this rural based cottage sector. It is the endeavor of the Council to  provide exclusive business environment to the both carpet importers as well as manufacturer-exporters, which ultimately will benefit about  2 million weavers and artisans employed in this highly labour intensive rural based MSME cottage industry.
            The Organizer of the fair i.e. CEPC mentioned that in the current recessionary trend the presence of 300 Overseas Buyers from all over the world in India Carpet Expo establish the status of India Carpet Expo and demand of Indian Products in International Market.
Shri Mahavir Pratap Sharma, Chairman, CEPC expressed that this event will be beneficial to the Medium and  small exporters who can't afford to display their products in overseas Exhibitions on the one hand and on the other hand show the capability of India in producing and supplying quality products in time. Chairman, Vice-Chairmen and other Members of the COA, CEPC expressed happiness and congratulated Shri Sanjay Kumar, Executive Director-cum-Secretary and all Staff Members of the Council for their strenuous  and untiring efforts  to make the fair a Grand Success.