New Delhi, 12th March, 2019: The 37th Edition of India Carpet Expo,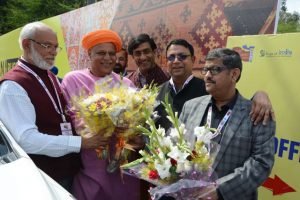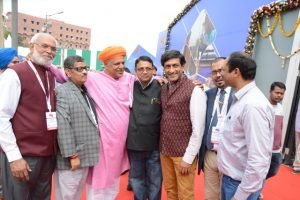 Organized by Carpet Export Promotion Council at NSIC Exhibition Ground, Okhla, New Delhi, has received overwhelming response from 259 buyers from across the world and 260 Buying Representatives in the three days of the Expo. Sr. Officials from Centre and State Government i.e. Shri N. Ramesh, Director, Department of Commerce, Shri Virender Singh, Hon'ble Member of Parliament, Bhadohi visited the Expo expressed his happiness to see the new innovation and display by the participants.
From creating new concepts about the carpets, to giving it a different perspective, that carpets should not only be used as floor covers but also wall hangings, this Expo has it all.
Shri Mahavir Pratap Sharma, Chairman, CEPC, Shri Umesh Kumar Gupta, Shri Rajender Prashad Mishra, Shri Abdul Rub, Members of the Committee of Administration expressed their happiness and informed that all the participants are happy with the organizers and hope that expo will generate large business.
The Expo is organized under the aegis of Govt. of India focuses on the Highly Labour Intensive Indian Handmade Carpet Industry and aims to provide employment to about 20 Lakhs workers/ artisans especially women directly or indirectly in the rural areas. With the participation of over 226 exhibitors, India Carpet Expo is one of the largest Handmade Carpet Fairs in Asia with a unique platform for the buyers to source the best handmade carpets, Rugs and other floor coverings under one roof.